Services Offered by Tri-State Building Services
Office Cleaning - Tri-State Building Services offers our customers a flexible cleaning schedule. We will work with your company and budget to create a cleaning schedule that will keep the appearance of your building in top shape.
Tri-State Building Services Offers Daily, Weekly, Monthly and Quarterly Appointments.
Contact us for More information or Feel free to Request a Free Estimate.
Floor Care Services - Tri-State Building Services offers floor and carpet care services that will create a clean and inviting atmosphere for your clients and guests! Any of the following services can be performed in your place of business. We also offer the following services on a scheduled basis, depending on the traffic that your building receives we can schedule your floor care weekly, monthly quarterly or annually.
Floor Services


 • Buffing Floors


 • VCT Scrub and Recoat



 • VCT Strip and Wax
 • Terrazzo Floor Polishing and Refinishing
 • Concrete Polishing & Staining
 • Concrete Scrub & Seal
Window Cleaning
Carpet Services
 • Carpet Cleaning


 • Spot Removal
Restroom Sanitation
 • We offer a full restroom sanitation service,
which

can be a regular service.
We also offer the following
Power and Pressure Washing
Window and Blind Cleaning
Ceiling and Wall Cleaning
Vent Cleaning
Light Maintenance
Parking Lot Cleaning and Maintenance
New Home Construction Clean-ups
Construction Clean-ups
High Dusting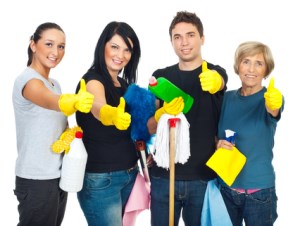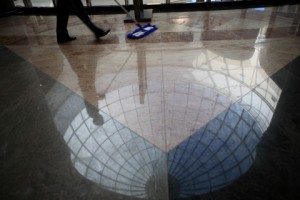 Our Employees are All Bonded and Insured